Buying property In Israel?
Simon's  office has represented clients who have purchased in Netanya, Ra'anana, Herzaliya, Tel Aviv, Jerusalem, Bet Shemesh and Modiin.
Most of our clients are based in the U.S, U.K, Australia and Hong Kong.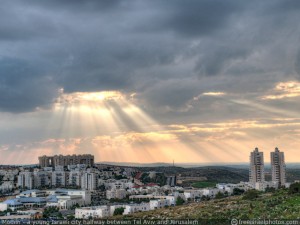 Simon's expertise in real estate is renowned and he is regularly called upon for speaking engagements in this field.  Simon has presented seminars to estate agents on the intricacies of real estate law. Simon  has also presented  seminars  to new immigrants at the Nefesh B'Nefesh headquarters in Jerusalem. Simon's expertise is also recognised by the Jewish Agency. Simon regularly presents his seminar to attendee's at the Jewish Agency Israel Expo's in London & Manchester. Simon is the only Attorney who sits in with the Jewish Agency experts in the Expo's in the UK.
Simon's representation starts by putting you in touch with a select group of professionals ensuring each element of your transaction is economical and efficient.
Some examples of trusted professionals available to our clients include foreign exchange specialists, insurance brokers, estate agents, constructors and surveyors.  These professionals are constantly monitored by to ensure  clients receive the very best service.  Simon assures ongoing quality control in all real estate transactions.
Simon is able to negotiate both commercial and residential contracts whether for the purpose of rental or purchase:
Case Study
How Simon saved the client money!
Having negotiated a contract for a client, another client desired to purchase property in the same project. The price for the same unit was quoted at a price far higher than the previous client had paid. Having this knowledge Simon was able to negotiate the price of the property back down to the price paid by his other client.
So when it comes to purchasing property in Israel, your first call should be contacting Simon